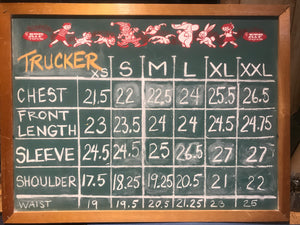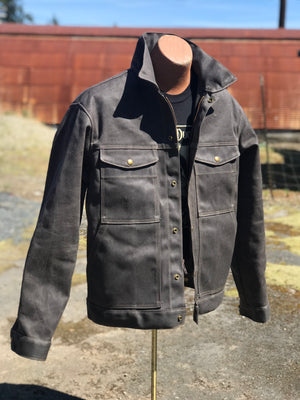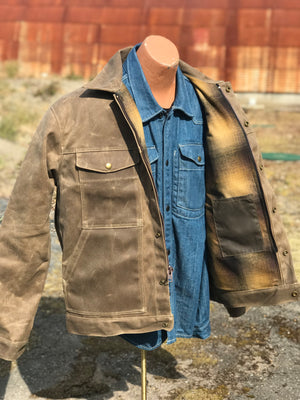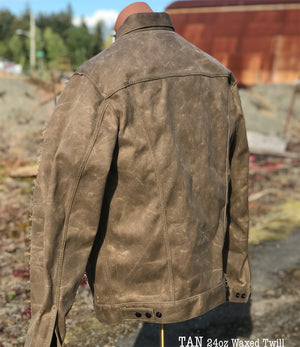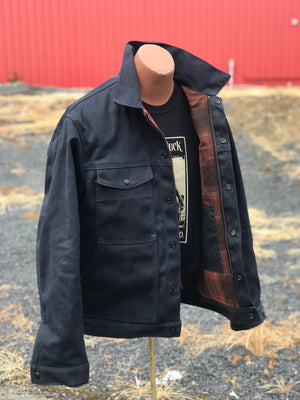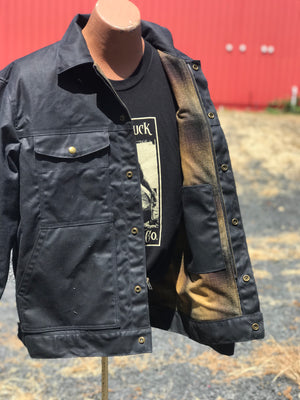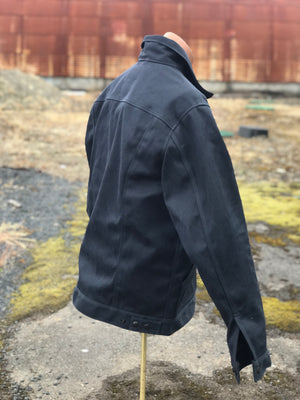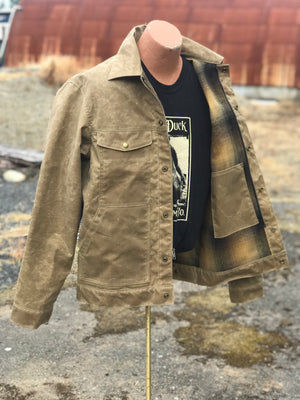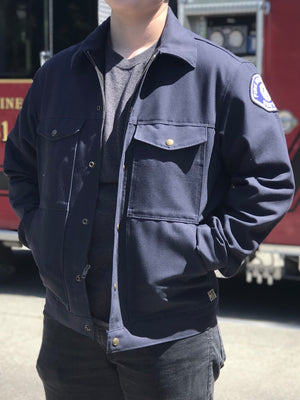 Trucker Jacket
Keeping the tradition of handcrafting high quality Waxed Cotton jackets in the great state of Washington alive! This is our version of a slightly looser fitting classic type 3 style 'Trucker' jacket. Constructed out of heavy 18oz. Waxed Cotton Twill (24oz/sq yard after waxing process) and a lighter 10oz. Waxed Army Duck. Both available with an 8oz. Pacific Northwest woven wool liner (including sleeves).
This same Trucker design is also available in a wool lined unwaxed Navy 12oz. Cotton Canvas. Custom made for our First Responders as work/station jackets. Email for shipping address to send city, station and name tag patches (prefer to sew on during the construction stage if possible).
- Wool liner colors and patterns might change depending on current inventory. There will generally be at least two options to choose from.
- 18oz. Waxed Twill Cotton (24oz after waxing) w/optional wool liner
- 10oz. Waxed Army Duck Canvas w/wool liner
- YKK brass zipper closure (#10 on the Waxed Twill, #5 on the lighter waxed canvas), with snapped storm flap (your choice of antique brass or military black finish snaps)
- 2 chest pockets, 2 hand warmer pockets, 1 inside pocket
Send an email if you need any custom measurements, such as arm length.
These are made to order by a one man shop. No jobbing out to big factories here! Please allow up to 9 weeks for production.